Board Certified
Orthodontist In Richardson, TX
Schedule Your Free Orthodonitc Consultation Today
Save $1,000 OFF Your Orthodontic Treatment*
Board Certified Orthodontist In Richardson Texas
At Infinite Orthodontics, we are proud to offer the Richardson, Texas community with different alternatives to traditional orthodontic treatment.
Traditional Braces in Richardson Texas
Ideal for any patients wanting to achieve the smile they deserve.
Clear Braces in Richardson Texas
For patients that are looking for a clear alternative to traditional braces. 
Invisalign in Richardson Texas
Align your teeth with Invisalign. No brackets & no wires required.
Lingual Braces in Richardson Texas
Smile confidently every where you go with truly hidden braces.
20 Years Of Beautiful Smiles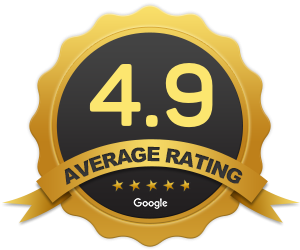 Affordable Orthodontic Treatment in Richardson TX
We are now Proudly offering affordable orthodontic treatment to the Richardson TX community.
At Infinite Orthodontics, Dr. Hanoun and his team of experts are offering flexible payment options to help all patients achieve the smile that they deserve.
Conveniently located, Infinite Orthodontics is easily accessible to all of North Dallas.
Our State of the art modern office offers a welcoming experience that can sometimes make you forget that you are at a dental office.
During the past 20 years, Dr. Hanoun has been helping achieve beautiful smiles . Going in to 2021 our goal is to change 100 smiles.
Call Today For Your Free Consultation
Convenient Appointments
Don't miss work for braces
Don't miss school for braces
Infinite Orthodontics has convenient appointments to fit your busy schedule.
Convenient Payment Options
Low down payment
Flexible Payment Options.
Getting started with orthodontic treatment in Richardson Texas has never been this easy!
Free Consultation
Request an Appointment Today!
INBRACE In Richardson Texas
INBRACE is one of the latest innovations in orthodontics. INBRACE brackets hide behind your teeth aligns your teeth using a space-age memory wire.
Why should I choose INBRACE?
In addition to this orthodontic system being virtually invisible, It introduces a  Smartwire Technology that is friction free that results in less painful orthodontic treatment. INBRACE also allows patients to brush and floss normally.
Truly Hidden Braces
Braces Hidden Behind Your Teeth
Getting Started With Orthodontic Treatment In Richardson Texas
Schedule your FREE CONSULTATION to learn how easy it is to get started with your orthodontic treatment. With our convenient location and flexible payment options, most patients start their orthodontic treatment the same day!
Why do I need to straighten my teeth?
There are many benefits to having your teeth straightened, We suggest to schedule your FREE CONSULTATION to learn how you will benefit from straight teeth.
You should consider straightening your teeth if;
You are not happy with your smile
You have been diagnosed with a condition such as:

Overbite
Underbite
Speech Impediments
Jaw or TMJ Pain
Difficulty Eating Chewing and Eating
Grinding or Clenching Your Teeth
Crowded Teeth
Overlapping Teeth
Crooked Teeth
Which Orthodontic Treatment Is Faster?
A common question all patients have is "How long will I have to wear braces?"
Although, every patients needs are different, advances in technology have helped develop solutions to speed up your orhtodontic treatment. Don't forget to ask about
Self Ligating Braces
Propel Orthodontics
Acceledent
INBRACE
or other alternatives to speed up your orthodontic treatment time.
Can I Get Braces If Im Missing Some Teeth?
We highly suggest you get braces prior to replacing your teeth. Having your teeth properly aligned will get you the best function and cosmetic outcomes when you replace your missing tooth.
Can I Get Braces If My Teeth Have Crowns?
We have many patients get braces with crowns. We have to use a special technique to ensure that the brackets do not come off the crown. 
At the end of your orthodontic treatment you may want to consider replacing the crown. Your orthodontist and general dentist will communicate to make the best decision for each patient.
Does my insurance cover Orthodontic Treatment in Richardson TX?
We will be happy to do a complimentary insurance benefits check.
Insurance coverage is a contract between patients and the insurance carriers. 
Orthodontic coverage can vary and will depend on your insurance plan. 
example:
Patient A
Has Delta Dental
Plan – ABC
This plan covers 50% orthodontic coverage up to $1,000 lifetime max 
Patient B
has Delta Dental
Plan – XYZ
This plan covers 80% up to $1,750 and only for patients up to the age of 18
Patient C 
Has Delta Dental Plan LMNOP
This plan has no orthodontic coverage
But don't worry,
We work with all patients regardless of their insurance coverage.
A Caring Team
Visit our caring team of expert with any questions you may have regarding orthodontic treatment.